Listen
0:00/3:36

0:00/3:12

0:00/3:07

0:00/4:19

0:00/4:24

0:00/4:20

0:00/3:01

0:00/4:35

0:00/4:21
The Nathan Fox Cover Contest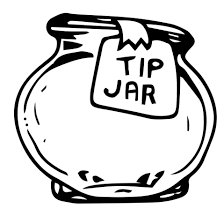 Tips are greatly appreciated
It's always been a dream of mine to provide for my family as a full time musician, but I haven't been able to quit the day job just yet. And not being able to perform live anymore has made it even more difficult. If you're in a position to donate comfortably I would really appreciate it. If not, please take a minute to share my music.
Enter the amount you wish to donate
NathanFox began playing the piano as soon as he was able to reach the keys and has been in love with making music ever since. For almost 20 years, he's made his living as a professional musician touring the country as a hired bass player, composing and producing scores for film and video games, and writing and producing songs for himself as well as other artists to perform.  In 2012 Fox shifted his time, energy, and resources toward the writing, producing, and performing of his own songs in what he called his 'passion project'. So far that passion project has brought him notable recognition and success. His soulful rasp and his well-crafted songs have sparked comparisons to other well-known artists includingRay LaMontagne, Rod Stewart, and Brett Dennen. He has performed hundreds of concerts, completed two national tours, and accumulated millions of streams from all over the world on Spotify.  Multiple songs from his first EP release "I'm All Done" have been used by ABC's"Once Upon A Time,"Marvel's"Jessica Jones,"Paramount Pictures'"Ashby,"Sony Pictures' "Deliver Us From Evil,"as well as commercial ads for Victoria's Secret, Old Navy, California Pizza Kitchen, and more. Nathan Fox is definitely one singer/songwriter/producer who should be watched closely as his career continues to unfold.